accesses since 10 Mar 2016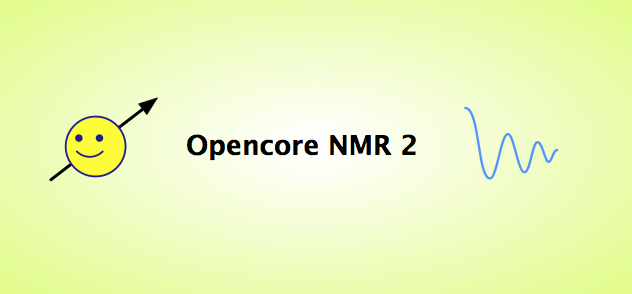 The software was rewritten from scratch, and now runs on both Windows and Mac. In addition, a number of functions have been implemented on the pulse program compiler, array manager, acquisition setup, etc.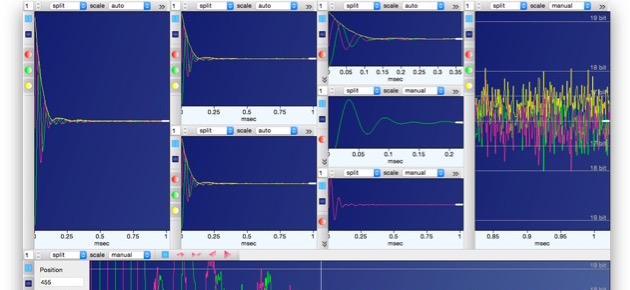 NMR data can be displayed simultaneously on as many separate plotters as you wish, with various viewing options.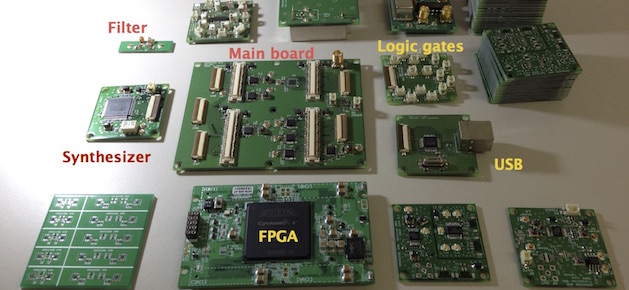 The circuit boards of the previous version can be used as they are. For the FPGA part, you need to rewrite the core module of the latest version.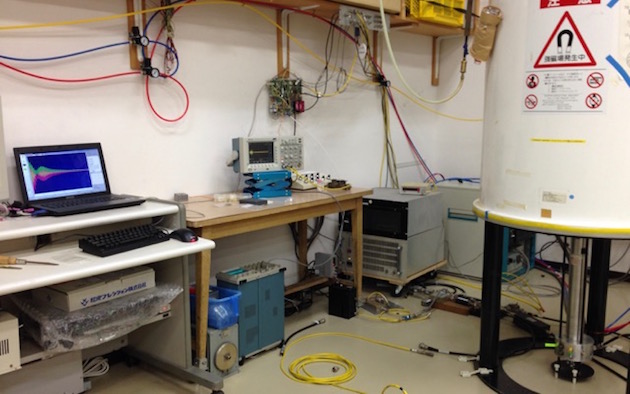 This is one of our Opencore NMR systems used for a 7 T superconducting magnet. The spectrometer hung on the wall has three rf channels.
---
Visit opencorenmr.github.io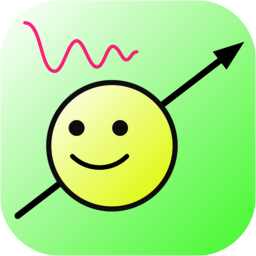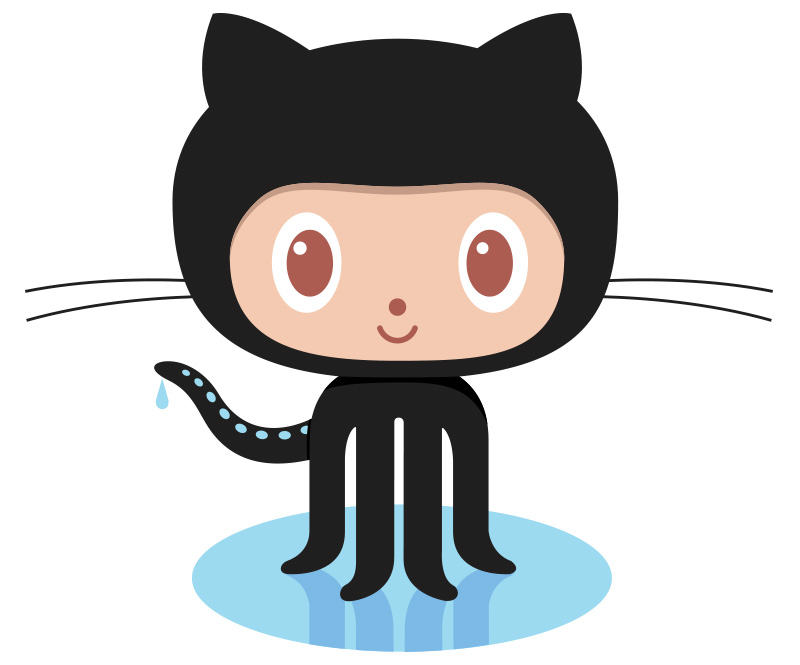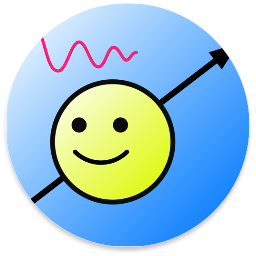 I will try my best to add information there. I also plan to move the download site to github.
---
News
1 Apr 2018
Version 2.0.0 released.
4 Sep 2017
A preliminary data process software released.
4 Sep 2017
A new version (2.0.0-build201) released.
4 May 2017
Linux version released.
13 Jun 2016
New version of software and core module uploaded.
28 Apr 2016
Software and core module uploaded.
10 Mar 2016
The new site is in preparation...
This is going to be a major version up of the Opencore NMR project. I plan to release resources in April 2016.
Publications on Opencore NMR
Highly Customized NMR Systems Using an Open-Resource, Home-Built Spectrometer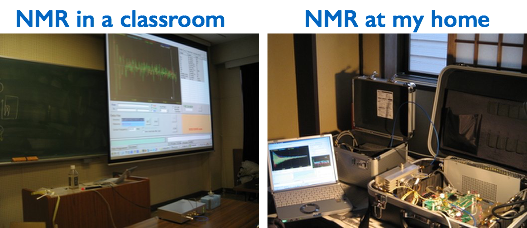 To suggest the possibility of the Opencore NMR spectrometer, its applications for highly customized, often exotic purposes are demonstrated.
Annual Reports on NMR Spectroscopy 74 (2011) 355-393
DOI:10.1016/B978-0-08-097072-1.00007-8
OPENCORE NMR: Open-source core modules for implementing an integrated FPGA-based NMR spectrometer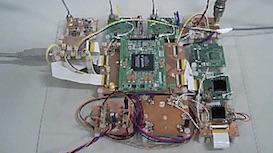 In this work the name "Opencore NMR" was given, in the spirit of opening the developed FPGA core-moudules to public, so that anyone who are interested in the project can use them, together with board design, software, etc. In addition, a number of the conventional solid-state experiments were demonstrated, including 1H-13C-15N triple resonance, multiple-pulse decoupling, two-dimensional experiments, and so on.
Journal of Magnetic Resonance 192 (2008) 218-229
DOI:10.1016/j.jmr.2008.02.019
A highly integrated FPGA-based nuclear magnetic resonance spectromete

This was the very first publication on the topic, in which the concept of integrating all digital function in a single FPGA chip was put forth, together with demonstration of the feasibility of the FPGA-based NMR spectrometer.
Review of Scientific Instruments 78 (2007) 033103
DOI:10.1063/1.2712940
Selected published results produced with Opencore NMR