Venue, Location and Climate
The venue for the symposium will be Science Seminar House, Kyoto University, which is located close to the center of Kyoto city and is convenient to enjoy Kyoto as well as state-of-the-art MACOS chemistry.
Science Seminar House is located in the North Campus (Yoshida Main Campus) of Kyoto University.
Building No. 10 of the map below is the venue.

Access to the venue from Kyoto station
•By bus (about 35 min, 230 yen)
1) 17 from A2, 2) 206 from D2, 3) 京大快速 from D3 (Bus number / bus stop)
The nearest bus stops are Hyakumanben (5 min walk, 206 or 京大快速) or Kyodai Nogakubu-mae (3 min walk, 17).
•By taxi (about 25 min, 2,500 yen)
For details, please refer to Kyoto university official web site.
Climate
The climate of Kyoto in August is generally very hot and humid. The temperature can be around 35 ˚C in the daytime and around 30 ˚C even at night. It is usually sunny but occasionally rainy. Casual wears are recommended, and, of course, no tie is necessary.
Map of the North campus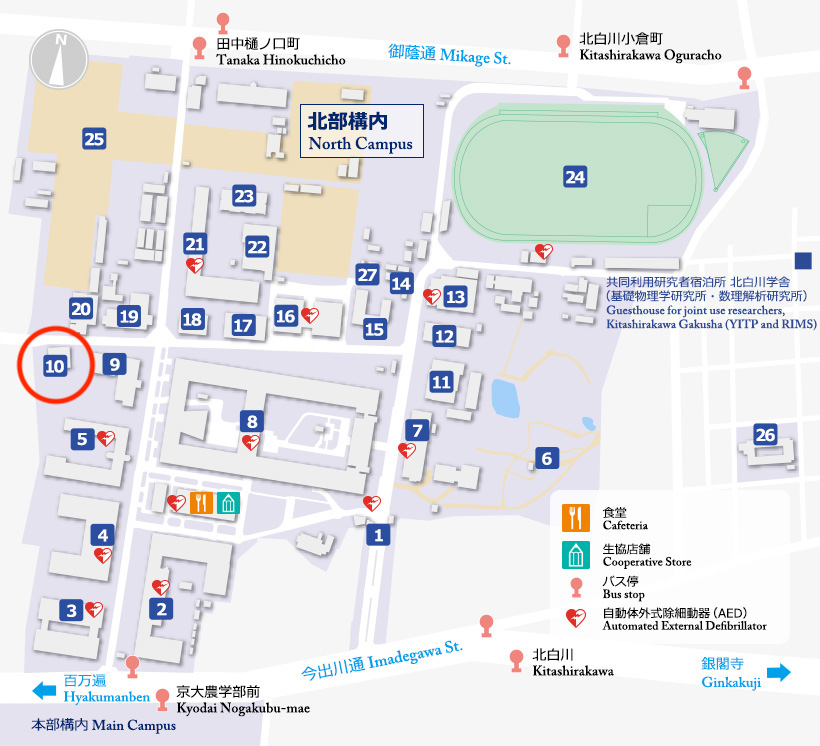 See using map app