3.1 Diffusion process of transient molecules in solution
   The diffusion of molecules in solution is an important process not only as a fundamental physical process but also as dynamics which controls many chemical reactions. The diffusion is caused by random molecular motions and it is responsible for many dynamics observed in nature. In photochemistry, the diffusional motion frequently governs the reaction scheme. Even the reaction mechanism may be altered if the rate of the diffusion is different. In spite of the importance and recent development of sophisticated technologies, the experimental technique for measuring the diffusion constant (D) has not shown much progress compared with other spectroscopies such as absorption or luminescence detection methods.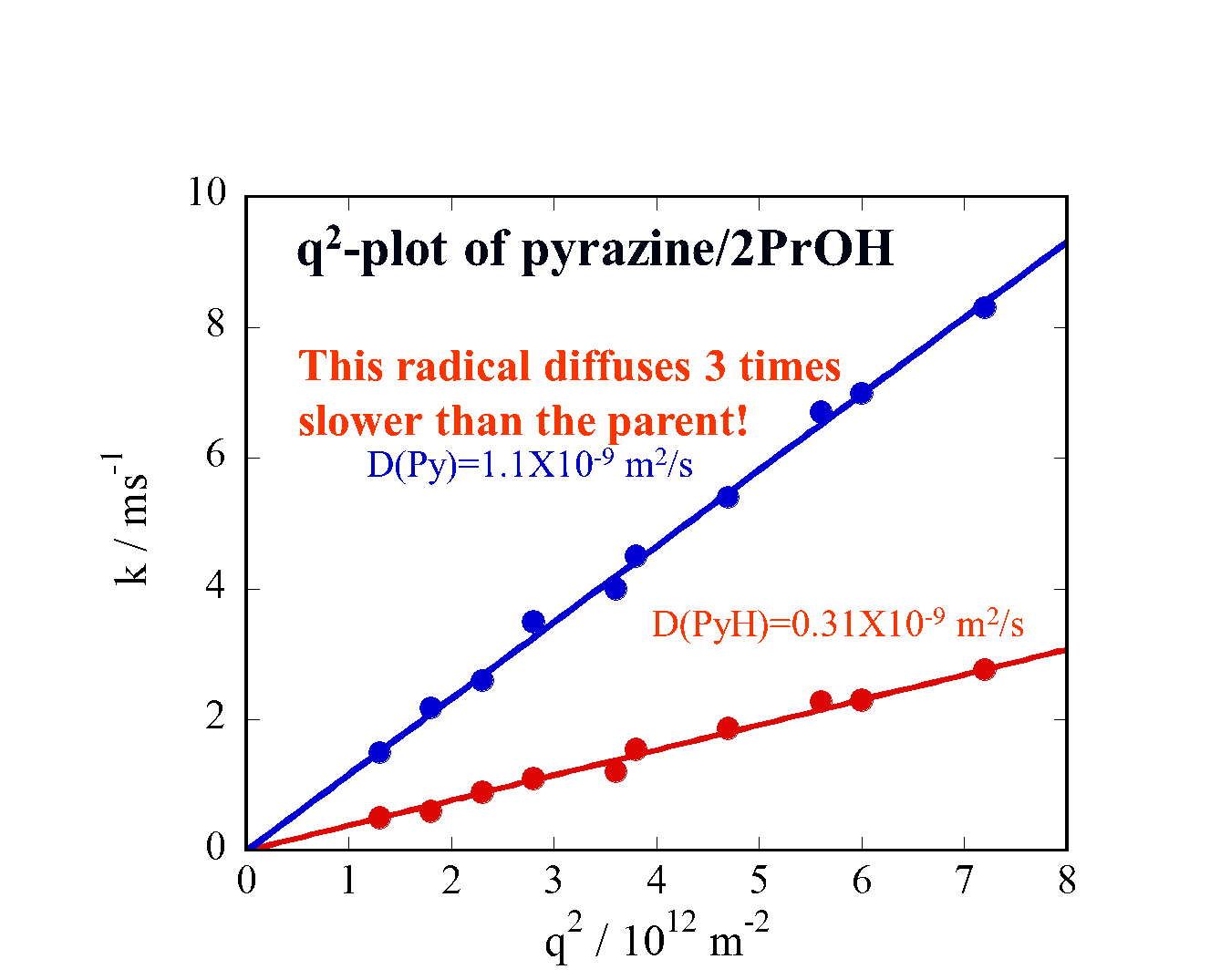 The diffusion constants have been measured by a variety of methods, such as the diaphragm, radioactive tracer, NMR, Taylor dispersion, light scattering techniques. However, there are several difficulties when one tries to apply these methods to species which appear in photochemical reactions. The difficulties come from a fact that the diffusion is a slow process in a condensed phase. Obviously, these traditional methods cannot be applied to short-lived species. Furthermore, if a solution is very viscous, or a diffusing species is very big (like a macromolecule), the period for the measurement could be too long to keep the experimental conditions constant and to be free from any external mechanical vibrations. Considering the importance of D, it is rather surprising that there is very little data on the D of unstable species. For many cases, D of intermediate species in the theories was replaced by D of a stable molecule with a similar size and shape or D calculated by a diffusion theory which can predict D of stable molecules to analyze the reaction. However, we actually do not know whether this replacement is correct or not.
Translational diffusion of photochemically created intermediate radicals is measured by the transient grating technique. Surprisingly, we found that the diffusion coefficients of these intermediates are very much different from those of stable molecules, which have already been investigated extensively. The investigation of the diffusion of these species will provide an opportunity to reveal the unique intermolecular interaction between the intermediates and matrix. This information will be valuable for understanding photochemistry in solution. The data will be used in predicting D of unstable species in many chemical reaction analyses, as well as revealing a microscopic intermolecular interaction between the transient radicals and the solvent.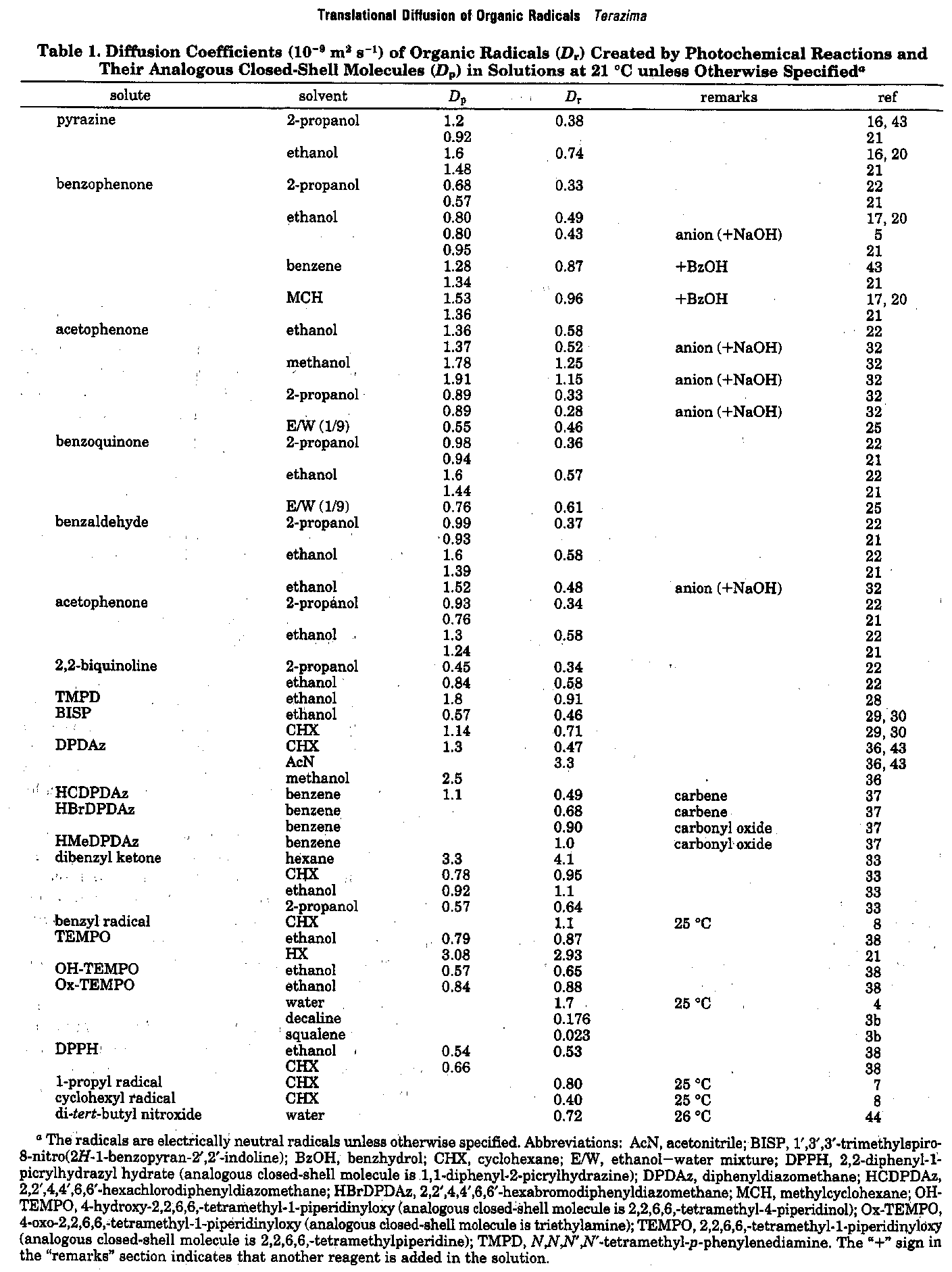 (Back)
---